Casa Vittoria, Your
experience

of the

heart of Naples

If you like being at the centre of your world, having everything within reach, having the principal sites of historical/artistic interest nearby and being enveloped by courtesy and warmth that fully respects your privacy, then Casa Vittoria is for you.

Casa Vittoria is a tourist facility endowed with 'sophisticated' apartments that are also comfortable and functional. Situated at the heart of the historic centre of Naples, well connected, with a wide range of services and qualified, attentive personnel, it will guarantee that you a unique and personalised travel experience.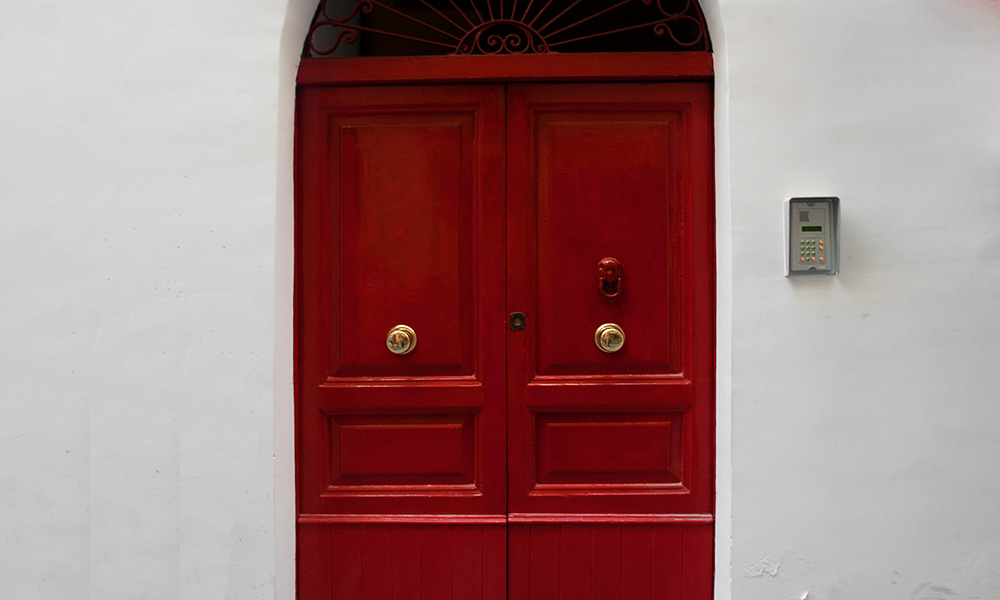 The Facility
Casa Vittoria arose with the idea of upgrading and reappraising a historic townhouse, which forms part of the estate of Ludovico Vittoria, in order to create an elegant, sober but well-furbished residence intended to be enjoyed by discerning travellers.
Now renovated using a harmonious blend of antique and modern, Casa Vittoria is located in the historic heart of Naples, just behind Piazza Carità, a few steps from Via Toledo and at the entrance to the most vibrant and characteristic neighbourhoods of the city.
Although it is cut from the same mould as other buildings typical of the area, the townhouse has the rare distinctive feature of unified design from the ground floor up. This allowed us to carry out a complete renovation, to introduce an elevator and to construct a comfortable nucleus of independent apartments to be offered for the use of travellers who wish to experience the life of this renowned Neapolitan neighbourhood, fully immersed in the heart of the historic centre.
The spirit of regeneration of residential areas, conducted in person by the direct heirs of Ludovico Vittoria, marrying modern solutions with the use of old furnishings from the family attics, has followed the sole parameter of creating fresh, welcoming and functional 'homes' in which the heirs themselves would be more than happy to live … and indeed have done so!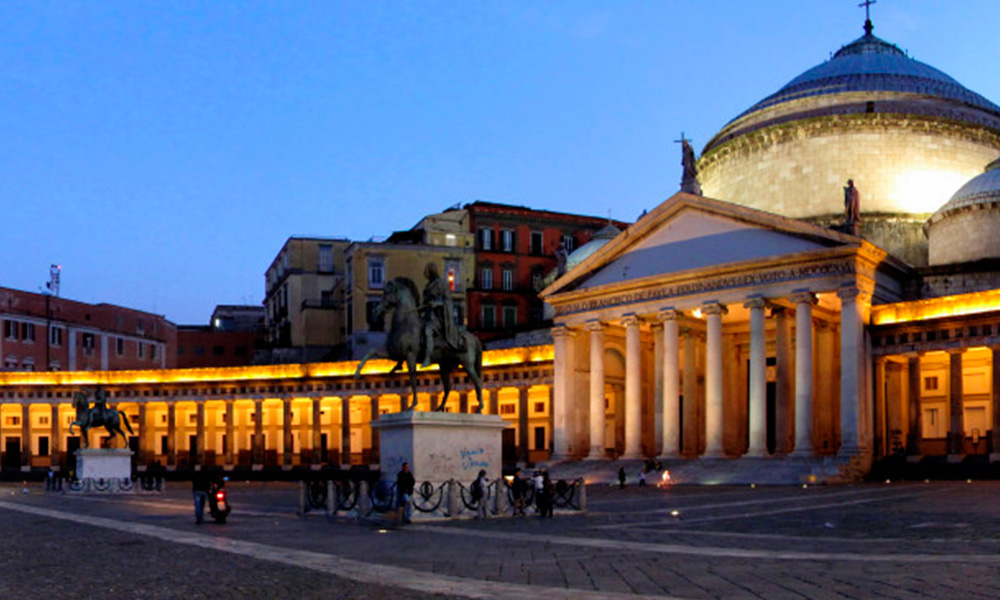 The Location
The apartments are in the heart of the historic centre of Naples, just a few steps from the world-renowned Via Toledo and the city's main historic and tourist attractions.
As Stendhal wrote in 1817: "Never shall I forget Via Toledo or the other neighbourhoods of Naples; it is, to my eyes, without comparison the most beautiful city in the universe."
There as an entire city area within the Montecalvario neighbourhood (an integral part of Naples' historic centre) which is called San Liborio, and this includes the street, the lane, the alleyway, the terrace and of course the poor areas such as Filumena Marturano.
Thanks to its central position and its closeness to main transport links for every area of the city, from Casa Vittoria you will be able to reach the principal sites of interest in no time at all.
The very heart of the city, Piazza del Plebiscito, is just a walk of about 800 metres away.
200 metres from Toledo underground station (Line 1)
500 metres from Dante underground station (Line 2)
450 metres from Montesanto (Line 2 underground, Cumana cable railway)
1 km from the tourist port (Molo Beverello)
3 km from the Circumvesuviana (around Vesuvius) mainline railway station
6 km from Capodichino Airport
"Wonderful Holiday"
Ambra Antonella Daniela Amber Antonella Daniela we stayed in Naples from December 26 2014 to January 2, 2015, and was a terrific holiday. The location of the apartment located in a building "CASA VICTORY" was perfect, in a small street in the heart of the city (just a few meters from Piazza Carità …

"New Year's Eve in Naples"
With my husband and a friend spent the end of the year 2014 in Naples and we were hosted by Laura at Casa Vittoria apartment, "Roots." Laura was a guest very friendly, helpful and professional, the apartment has been very welcoming and functional, equipped with every comfort …

"Wonderful!!!"
The top.. welcome, beauty, location.. all play in favor! The apartment is fantastic and comes with all the necessary amenities, the Palace is very characteristic … And you are in two minutes on Via Toledo … excellent!

"Right in the heart of the true Naples"
Casa Vittoria was a gem. The apartment is recently renovated and we had a warm welcome with fresh flowers and home made biscuits on our arrival. This apartment was comfortable and modern. It is situations in the heart of Naples …

"Beautiful apartments and high quality service"
I booked two apartments in Casa Vittoria for my friends who were visiting Naples. The appartments are located in a completely renovated building in the heart of Naples and very near to many characteristic sites. They are furnished with style, very clean and comfortable. My friends were excited …


OFF SEASON
From 7th Genuary to 31th March

from 3st November to 5th December

Per apartment
€20 per person over the two guests
€15 final cleaning
MID SEASON
From 1st June to 31st August

from 1st October to 29st October

Per apartment
€25 per person over the two guests
€15 final cleaning
HIGH SEASON
From 1st April to 31st May
from 1st September to 30th September
from 30st October to 2th November
from 6th December to 6th January
Per apartment
€30 per person over the two guests
€15 final cleaning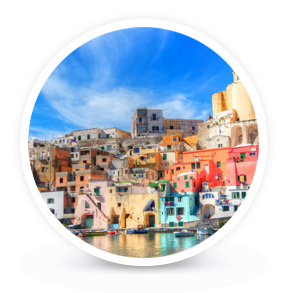 TOURS
Get around and explore

Puoi acquistare la tua napoli>artecard direttamente a Casa Vittoria ad un prezzo scontato del 10% riservato ai nostri ospiti
campania>artecard è la La card per visitare i luoghi d'arte e cultura di 
Napoli
 e di tutta la 
Campania
 (musei, archeologia, contemporaneo, luoghi di arte sacra, percorsi sotterranei, teatri) e per 
viaggiare
 con i trasporti pubblici del consorzio Unicocampania. Inoltre ingressi senza fila, eventi, sconti e agevolazioni.
Con la napoli>artecard potrai:
beneficiare di speciali sconti e agevolazioni
viaggiare sui trasporti pubblici del Consorzio UNICOCAMPANIA per spostarti all'interno dell'area urbana di Napoli usufruendo del trasporto su gomma (autobus, filobus); del trasporto su ferro e fune (metropolitana Linea 1_ metropolitana dell'arte, Linea 2, Linea 6, funicolari, tram, treni Circumflegrea, Cumana e Circumvesuviana per la tratta urbana).
visitare gratuitamente i primi 3 siti in cui accedi, scegliendoli liberamente dal seguente elenco, e usufruire di una riduzione fino al 50% dal 4°sito in poi:
---
Le visite ai 3 siti Castel Sant'Elmo, Museo Duca di Martina e Museo Pignatelli Cortes valgono come un solo accesso.
"Città della Scienza" : Sito momentaneamente non accessibile al pubblico.
Tutto questo in una card! scontata del 10% agli ospiti di Casa Vittoria


Veloce® è una multinational branded venture capital conglomerate. I core business del brand Veloce sono focalizzati nei servizi per il turismo, l'entertainment ed il lifestyle.
Veloce® crede che il tempo sia prezioso per chi viaggia, per questo ha creato un servizio di noleggio di biciclette di alta qualità con consegna e ritiro presso le strutture ricettive.
Prova i servizi Veloce® di noleggio biciclette con consegna e ritiro presso Casa Vittoria Napoli o le escursioni personalizzate in bicicletta e/o kayak.
Nella nostra passione per la bicicletta ed il kayak vogliamo dare ai
turisti l'opportunità di vivere una esperienza unica, irripetibile,
esclusiva ed irriproducibile vivendo i più bei territori, in
sicurezza, con il vostro sport preferito, facendo di questo
un'opportunità di sviluppo sostenibile e di responsabilità sociale
d'impresa, nel rispetto di una lunga tradizione di famiglia, dal 1928.
Tour guidati in bicicletta
– Costa flegrea e quartiere di Posillipo
– Il centro storico di Napoli, sito UNESCO
– Costiera amalfitana e penisola sorrentina
– Scalata del Vesuvio on the road ed off road
– Il miglio d'oro e le ville vesuviane
Tour guidati in Kayak
– Kayak di alta qualità a noleggio ed escursioni guidate per
l'esplorazione della costa del golfo di Napoli.
Servizi di noleggio di alta qualità con servizi di consegna e ritiro
presso Casa Vittoria Napoli
– Bici da costa in alluminio/carbonio ed in carbonio
– Mountain bikes
– Touring bikes
Servizi di transfer personalizzabili in occasione dei tour guidati.
Servizi disponibili sono con prenotazione anticipata.

Tunnel Borbonico…una visita da non perdere!
Il Tunnel Borbonico, anche chiamato Galleria Borbonica, è il più affascinante percorso del circuito della Napoli sotterranea e rappresenta il vanto dell'ingegneria civile borbonica in sotterraneo; all'interno del Tunnel sono stati rinvenuti numerosi veicoli e motoveicoli degli anni '40, '50 e '60 nonchè statue e residuati della Seconda Guerra Mondiale che sono visibili durante le visite guidate. Il Tunnel, come è visibile nelle sezione "percorsi", offre un "Percorso Standard", che consente di passeggiare all'interno del Tunnel, nei settori del ricovero bellico e nelle cisterne dell'acquedotto. Il "Percorso Avventura" consente di ammirare pregevoli cisterne del '500 e del '600 e di navigare su una zattera all'interno di una galleria della metropolitana abbandonata ed invasa dall'acqua. Il "Percorso Speleo" consente di addentrarsi, dotati di tute, caschi e luci, nei cunicoli e nelle cisterne dell'acquedotto alla ricerca di simboli realizzati nel tufo e di volare con una teleferica all'interno di un'enorme cisterna seicentesca.
Tutti i percorsi sono stati preparati garantendo standard di sicurezza elevati all'interno di ambienti caratterizzati dai minori tassi di umidità e maggiore temperatura tra tutti i percorsi visitabili a Napoli; ciò consente la realizzazione di concerti e spettacoli teatrali in totale confort.
Attualmente il Tunnel Borbonico è l'unica cavità del circuito della Napoli sotterranea con due accessi attivi di cui uno a raso che consente le visite anche a portatori di handicap o con difficoltà motorie.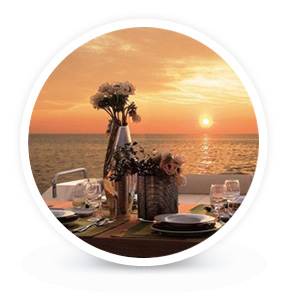 EXCLUSIVE
Thoroughly pampered
La tua baby sitter professionale a Casa Vittoria con sole 3 ore di prevviso!
COMPAGINA DELLE FATE® babysitter&co. e' un'azienda di servizi alla persona a 360.Opera da oltre 13 anni nelle città di Napoli-Roma-Milano.
Il principale servizio offerto è quello di baby sitting. L'azienda si avvale di personale referenziato, selezionato, assicurato e formato professionalmente per intrattenere bambini da 0 in su. Il servizio è rivolto alle famiglie ad alberghi e aziende, è disponibile 7 giorni su 7, 24h su 24.
È prenotabile anche solo con 3 ore di preavviso.
 Le babysitter sono multilingue e sono disponibili per molteplici attività :doposcuola, campi estivi, animazioni per feste e anche per seguire la famiglia in vacanza.
Le fatine volano dai bambini con ali e bacchetta
– a casa per svolgere attività di laboratorio, cucina creativa, giochi di società, teatrini.
-in spiaggia per costruire castelli di sabbia, insegnare a nuotare, per giocare insieme con bocce, biglie, frisbee…
-in viaggio per raccontare storie, cantare canzoni, inventare nuovi giochi e tanto altro…
Modalità di prenotazione e costi
Si potrà richiedere un servizio fatine 24h prima dell'inizio della prestazione tramite la reception di Casa Vittoria o via mail prima del vostro arrivo.
Tariffe riservate agli ospiti di Casa Vittoria:
25 euro ad ora (IVA compresa) per interventi in lingua inglese francese o spagnola (questa tipologia di servizio deve essere attivata con almeno 48h di preavviso)
18 euro ad ora (IVA compresa) per prenotazioni con 24 ore di preavviso
15 euro ad ora (IVA compresa) per prenotazioni con una settimana di preavviso.
Si richiede un intervento minimo di almeno 2 ore.
Tali tariffe saranno applicate per interventi effettuati dal lunedì alla domenica 24 h su 24.
Novità baby sharing!
Il baby sharing costituisce la soluzione ideale per gli amici in vacanza che hanno figli! Esperte fatine riusciranno ad intrattenere fino ad un max di 4 bambini di età similare permettendo alle mamme di dividersi i costi !
Costo orario per tale tipologia di servizio e' di 25  euro ad ora IVA compresa!
Una nuova simpatica iniziativa ci viene proposta dalTeatro Bellini in collaborazione con Village Blues. Si chiama"Alt! L'aperitivo a teatro" e consente ogni mercoledì dalle 20:00 di partecipare nel foyer […]
La prima cosa gratis che si deve fare arrivando a Napoli è approfittare del suo panorama. Si può scegliere di osservare la città dalla […]
From central railway station by taxi
Call +39 081 01 01

Inform the switchboard operator that your destination is "Casa Vittoria" and that the fixed convention tariff is €11.00

Wait for the taxi on the corner by McDonald's.
From central railway station by underground
From Naples railway station (STAZIONE FS Napoli Piazza Garibaldi) take the Line 1 underground train and alight at the underground stop "Toledo".

Head westwards along Via Armando Diaz and turn right into Via Toledo.

Turn left into Via Giuseppe Simonelli (once you get to Bar Reginella) and after 70 metres turn into Via Formale on the right.

Proceed for 40 metres as far as the junction with VicoVacche in San Liborio.Casa Vittoria is on your left.
From the Airport – by taxi
Call +39 081 01 01

Inform the switchboard operator that your destination is "Casa Vittoria" and that the fixed convention tariff is €19.00.

Wait for the taxi outside the Departures area.
From the Airport with the ALIBUS shuttle
Take the ALIBUS shuttle service, departures every 20 minutes with tickets available on board (€3)

Alight at the stop for Garibaldi Station (StazioneCentrale Garibaldi) and follow the directions for arrival from the central railway station.
From Beverello Wharf – by taxi
Call +39 081 01 01

Inform the switchboard operator that your destination is "Casa Vittoria" and that the fixed convention tariff is €8.00.

Wait for the taxi at the Snack Bar.
By car
If you are arriving by car, please contact us in advance so that your smooth arrival can be planned, and you will receive precise directions for parking and the route to follow.